December 12, 2019
The holiday season is upon us, a time where families come together, treats are abundant, and gifts are exchanged. Yet somehow, we moms can get lost in the mix. We're so busy taking care of everyone around us that we forget to ask ourselves, "what do I want for the holidays?" As a result, we often end up with something that we may or may not need when we could have entered the new year with something that could actually benefit our lives. So this year, we decided to compile a list of unique gifts for every mom, including expectant moms and postpartum warriors. When your friends, family, or partner, ask you what you want for the holidays, send them this list!
Gifts For Every Mother
Zeel – Same-day, in-home massages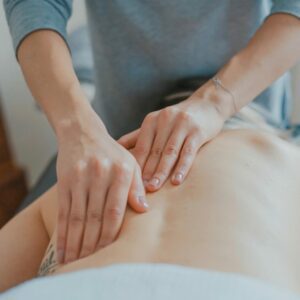 I think I speak for every mother when I say we could all use a break. There is nothing better than a therapeutic massage to relieve muscle tension, reduce back, leg, and neck pain, and relax the mind. What we love most about Zeel is the convenience of having a spa-quality massage in your own home.

If Zeel doesn't exist in your area, seek out a local therapist with trusted reviews and request an in-home-service.
EMbody Program – Prepare, Reclaim, Surpass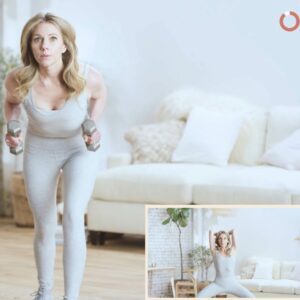 Yes, I put us on this list..but hear me out. If you are not already a member of Every Mother, the holidays are a perfect time to join our community. We understand that as a mother, it can feel like there are not enough hours in the day for self-care, but we developed our program with you in mind. The EMbody programs are designed to build strength and restore core function in less than 30 minutes a day.

Plus, this year we are offering EM members the opportunity to gift the EMbody program for 20% off. So, send this along to a friend in the Every Mother community so that she can give you the gift that will support you through every phase of motherhood.
Hatch Rest+ – Sound machine, night light, and 2-way audio monitor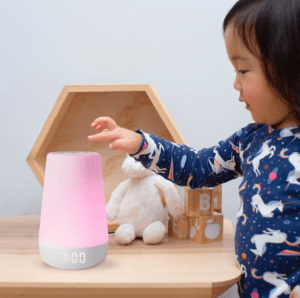 We all know the benefits of sleep, but unfortunately, we also know that sleep is a rarity with a newborn or growing toddler. A well-rested baby means a healthier, happier mom, which is what Hatch had in mind when they developed their Hatch Rest+ sound machine, night light, and 2-way audio monitor. This sleeping device is designed to facilitate a better night's rest for the entire family; it's integrated with Alexa, customizable, and wifi enabled.

If you don't believe us, just check out the 2019 Goop Gift Guide!
Hydro Flask – Insulated portable water bottles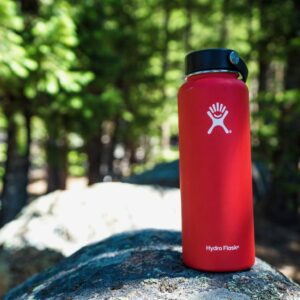 Doctors recommend that women drink between 2-3 liters of water daily to maintain optimal body function, but seriously, who has the time? That's where the Hydro Flask comes in. This is a practical gift for the busy mom. These water bottles are incredibly portable, come in several sizes and colors, and even have a straw add-on that makes drinking water a breeze. We love the Hydro Flask because it keeps liquids hot for up to 6 hours and cold for up to 24 hours, meaning it's perfect for iced water, tea, or any other liquid that strikes your fancy. The coolest thing about these bottles: they are a great place to store breast milk if you're traveling or just out and about. This is a perfect gift for any mom – every mother, expectant, or postpartum warrior.
Gifts for the Postpartum Warrior
Bellefit – Postpartum girdles and corsets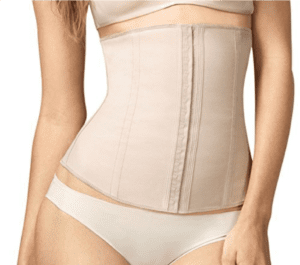 If you are suffering from weak, overstretched, and separated abdominal muscles, a corset is a great item to help decreases the strain on your connective tissue. Corsets help to support your abdominals when you are performing therapeutic core exercises, front-loading your baby carrier, and act as a reminder to maintain a healthy posture and engage your core with every exertion. At Every Mother, we love Bellefit because they offer a range of corset and binder products, as well as, garments specifically designed for C-section recovery. They are an excellent gift for new moms after birth and a great item to be bought in conjunction with the EMbody Reclaim program – to learn more, check out this article.
Alo Yoga – Fitness clothes designed for your busy life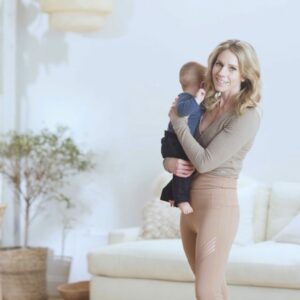 For any new mom, returning to your fitness regimen can feel a little daunting. What to do (we suggest EMbody Program), what to wear, and how to stay motivated are all questions that come up again and again. Over time, we've found that a beautiful exercise outfit can really help put a hesitant person/mom/human being in the right headspace to dive into a new practice. We love Alo Yoga's high-waisted leggings and fitted tops for their array of colors, moisture-wicking fabric, and versatility. Their clothes are perfect for any stage of motherhood and provide the comfort and support needed to move with ease.

Mrs. Patel's – Lactation treats and teas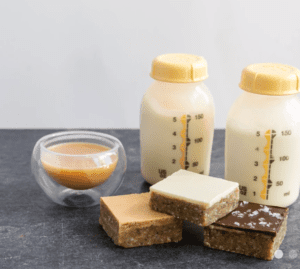 If you are like us, you know that nourishing food has the ability to enrich you from the inside out. And at Mrs. Patel's, they believe that food is medicine and have created handcrafted artisanal lactation and pregnancy products (based on the tenets of Ayurveda) with ingredients that have been used by pregnant and nursing mothers for thousands of years. We're talking soft and chewy chocolate chip cookies, salted caramel bars, and more. This is the perfect gift for the expectant or postpartum mom – a sweet indulgence packed with nourishing ingredients to promote lactation. Plus, this holiday, they have gift packages!

To learn more about the superfoods that support fertility, pregnancy, and lactation, check out this article.

Little Spoon – Fresh, organic, baby food delivered directly to your door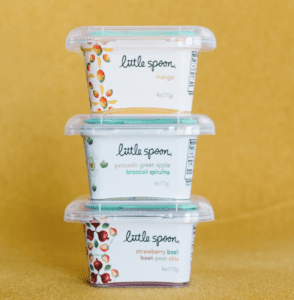 As mothers, we can't do it all, and sometimes that includes preparing fresh food for your growing baby. The good news is Little Spoon is here to help, allowing you to circumvent the preservative-laden store-bought food and replace them with fresh, organic baby food customized to your child's needs and delivered straight to your house. We love Little Spoon for so many reasons; they help to develop your baby's palate (with over 80 organic ingredients), save you the time it takes to prepare home-cooked baby food, and offer a balanced diet that you want for your child. This is the perfect gift for a new mom after birth, and luckily Little Spoon offers gift packages that take all the guesswork out of "what are we doing for dinner?"
Gifts for the Expectant Mom
Gravida – Online parental leave/reintegration programs for working mothers

There is so much we aren't told about motherhood, like, how to prepare for birth, what to do during postpartum recovery, how to ease into motherhood, handle the emotional and logistical challenges of returning to work, feel good, care for yourself, etc. Gravida has done the work to provide mothers with the tools and support to do just that. They offer video programing, guides, and more to ensure that new moms can be prepared and thrive in their new roles. This is an excellent gift for any new mom, seasoned or otherwise.
Now through August 1st, 2020, Gravida is offering the Every Mother community 25% off with promo code: EVERYMOTHER.
The New Rules of Pregnancy – The modern pregnancy guidebook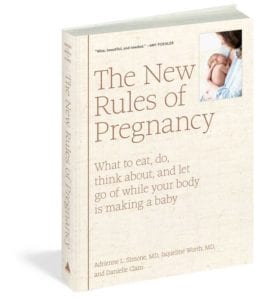 This book is a game-changing gift for any expectant mother. Co-authored by the powerhouse team of Dr. Jaqueline Worth, Dr. Adrienne L. Simone and Danielle Claro, and developed with the intention of transcending the noise that clutters the parenting space. It teaches new mothers to find their own personalized pace as they step into parenthood, and guides expectant mothers through the steps of self-care, and surrender; allowing their pregnancy story to be unique and wholly their own.

To learn more, read our interview with Dr. Jaqueline Worth.
Boober – On-demand, in-person, pregnancy to postpartum care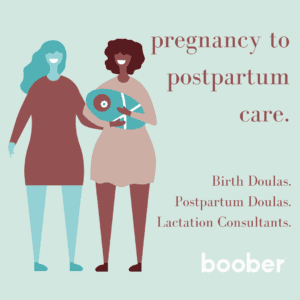 Boober is a phenomenal platform that connects expectant and new mothers with on-demand lactation support, birth, and postpartum doulas when they need it most. They are doctor-recommended and parent-approved with a database of vetted, certified, and highly trained providers who seek to improve the health, confidence, and well-being of mothers. Boober is the perfect pre-emptive gift for the expectant mother you love giving her the peace of mind knowing in-person support is just a click away.

Plus, now through June 30th, 2020, Boober is offering the Every Mother community $50 off postpartum doula bookings with code: BOOBEREVERYMOTHER.

---
By Leah Keller, Founder of the EMbody Program™. Learn more about Leah here.