August 13, 2020
Let's face it—working out in public can be intimidating. Most of us prefer exercising in the comfort of our homes or local gym. But times like these call for switching things up, and with warmer temperatures working in our favor, we turn to the outdoor workout.

Getting out of your comfort zone and literally outdoors has many perks; clean air, sun, vast terrain, and it has been shown to improve physical and mental health. Best of all, it's a win-win, either as an opportunity to get your family out of the house or get some alone time away. But how do you set yourself up for success when working out in public and make the most of the great outdoors? Here are 6 tips for conquering outdoor workouts!

Set Intentions For Your Outdoor Workout

The key to a successful outdoor workout is setting your intentions. If you go outside to play with the kids, that's different than going to play with the kids AND trying to squeeze in a workout. It's also different from going out on your own for a solo, focused workout. Remember, all it takes is 10-30 minutes a day to restore core strength and function, but you don't have to do it all, all of the time. So when it comes to outdoor workouts, know what you're signing up for and be honest with yourself.

Only have 15 minutes? Set an intention to make time for you and to try one of our Express workouts.

Be Prepared For Your Outdoor Workout

Pack a full bottle of water and any equipment you might need – keep it minimal to make it easy. Think resistance band and/or a mat. And remember to bring a mask. Have one handy at all times in public, even if you are working out solo in a large outdoor area.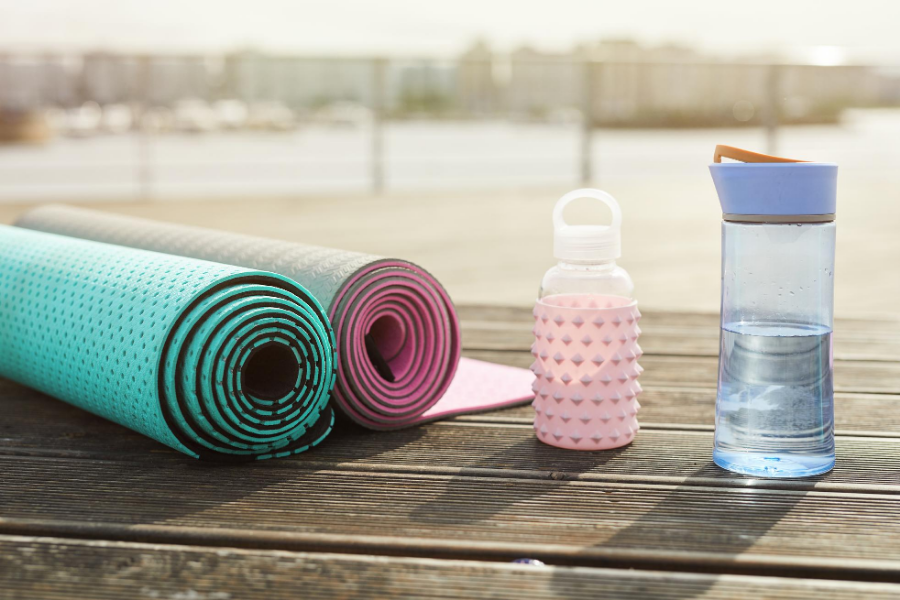 Select your workout before you leave: visit our Workout library in the EM app and select your workout based on equipment or time needed.
Think Outside the Box

When working out outdoors, it's important to be a little creative. What's available in the outdoor space you use, and how can you maximize it?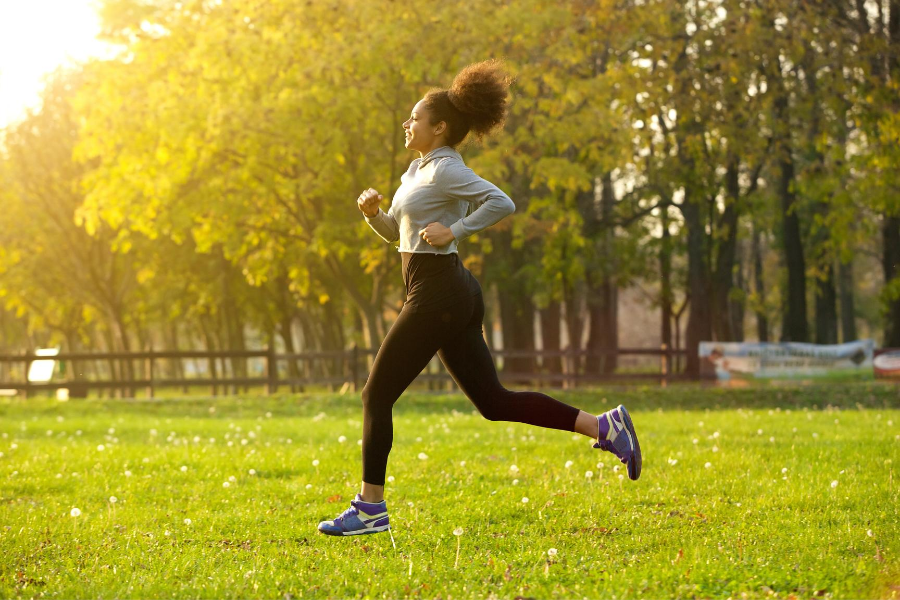 Get imaginative:
A park bench is excellent for incline push-ups, dips and step-ups
Find a sturdy tree branch for chin-ups
Squats and walking lunges can be done anytime, anywhere
The perimeter of the park or a long stretch of beach can be perfect for running*
A picnic blanket can double as a mat when doing a core workout
There are endless ways to make the most of a space, and knowing what you have at your disposal will make you feel more confident as you embark on your outdoor workout.
*Learn more about running postpartum and core-safe techniques while performing cardio here. If pregnant, learn more about running here.

Breathe
No matter what exercise you are performing, always exhale on engagement. Inhale as you prepare for the exertion, and exhale through the hard part of the movement.
Practice with this exercise:
Take a breath as you open your arms to prepare for a biceps curl.
Exhale as you bend your arms and engage your abs and pelvic floor in an upward lift toward the spine.
Repeat, keeping the muscle action slow and controlled.
Avoid holding your breath— if your body is working, you should be breathing.
For video instruction and guided coaching in core-safe breathing techniques and fitness, check our library of EMbody workouts.

Be Flexible, Especially if Kids are Involved

We know how hard it is to focus when including kids, but wee workout buddies can also really bring the fun! For example, run interval races with your kids while they're biking. For more inspo, check out our 14-day Summer Express Workout Challenge that includes a daily "bonus move" to do with your kids!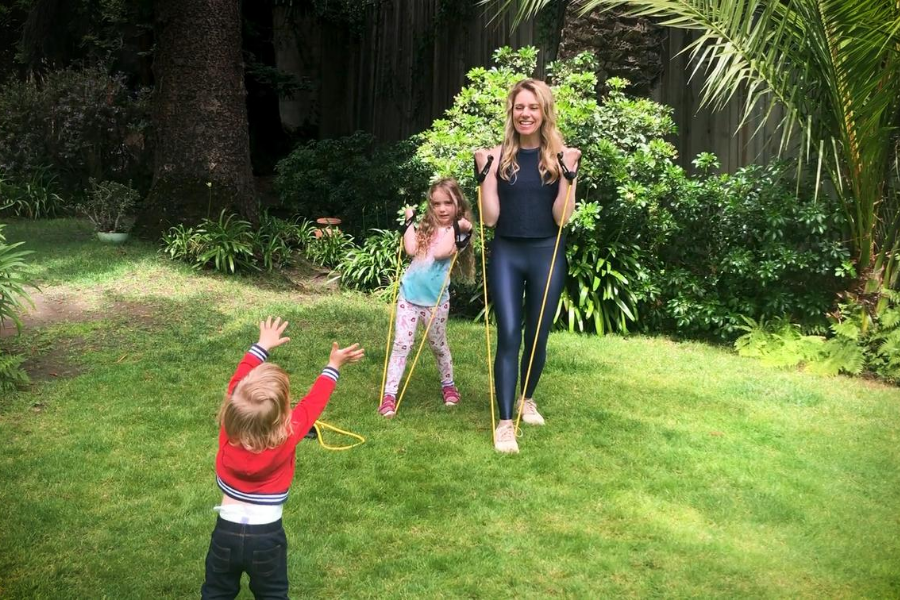 Also, playing simple games with kids outside – like tag or duck, duck, goose – can be great opportunities for quality time with your children while enjoying the side benefit of a heart-pumping outdoor workout! These activities count. Sometimes the best course of action is to embrace the crazy and accept that your solo workout is not happening. Just abandon yourself to the fun of vigorous play!
Pro trick (if possible): Ask your partner to switch off watching the kids on an outdoor family outing so that you can squeeze in some solo workout time. Even 10 minutes makes a difference!

Get started with one of our cardio strength, total body, or restorative Express workouts.

Be Gracious with Yourself

Ensure that whatever you do to incorporate movement into your day comes from a place of self-love and care. Choose activities and places that bring you joy, and that calm your spirit and nourish your body. Also know this can change day to day; it could be a solo run on one day, or an Every Mother workout, playing with the kids, or a family walk on another.

Movement is meditation—it's grounding and empowering. And the truth is, it can make you a better parent, spouse, and co-worker. Getting outside is just plain good for you, leaving you happier, healthier, and confident in who you are and what matters most. So, get outside and give outdoor workouts a try…you've got this!

---
By Leah Keller, founder of the EMbody Program™.
Every Mother unlocks a scientifically proven method to strengthen the body during pregnancy and rebuild it after birth, regardless of how long it has been since you became a mother. We're a knowledge circle, a community, and a celebration—of the mother you've become, and the woman you've been all along.