October 20, 2020
A Q&A with Dr. Robin Berzin, Founder and CEO of Parsley Health
At Every Mother, we're always talking about women's health, no matter where in the motherhood journey it may be. We've heard a lot of discussion around approaching prenatal and postpartum care holistically and its benefits at all stages of maternity. To learn more about this approach and ways to empower ourselves by asking the right questions, we reached out to Dr. Robin Berzin of Parsley Health—a doctor-led, holistic medical treatment program—about what this approach to care means and what we should know before, during, and after pregnancy.
---
What does it mean to take a holistic/ functional medical approach to pregnancy?
What common concerns do you see in prenatal and postpartum women?
What nutritional guidelines do you recommend for prenatal and postpartum women?
How do you recommend women attend to their mental health while pregnant?
Let's talk about postpartum depression and anxiety.
When is the right time to visit a doctor postpartum?
---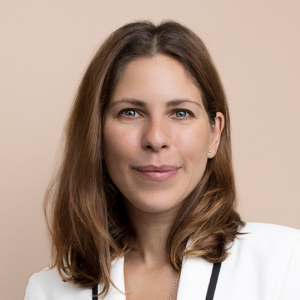 Dr. Robin Berzin is the founder and CEO of Parsley Health. A Summa Cum Laude graduate of the University of Pennsylvania, Robin completed medical school at Columbia University's College of Physicians and Surgeons and trained in Internal Medicine at Mount Sinai Hospital in New York City.